Music boosters is in need of treats for after the 7-12 concert in Pembina on Dec 11 at 7pm. Please help out!
Community In Action is excited to host Family Christmas Cookie Decorating at the Pembina School on December 20 from 4:30-5:30. This event is free to the public. Please RSVP before December 15 by scanning the QR code or clicking the link in the comments. We will have everything needed for a fun and memorable evening, we can't wait to have you!
Reminder for dress up days in December! Red-Walhalla Green- Pembina
Upcoming events
The Pembina School's EAGLE PRIDE award recipients for November! These awesome kids were recognized for going above and beyond! They demonstrated our school's core values: SAFETY, OWNERSHIP, ACHIEVEMENT & RESPECT!
Reminder: Pembina elem Christmas concert, Mon. Dec 4 @6pm in Pembina gym.
7-12 music boosters update We need your help!
Upcoming Events: Nov. 27-Dec 2
Happy Thanksgiving from all of us at NB!
North Border schools will be closed Friday Nov. 24 and Monday Nov. 27th. Have a great Thanksgiving break!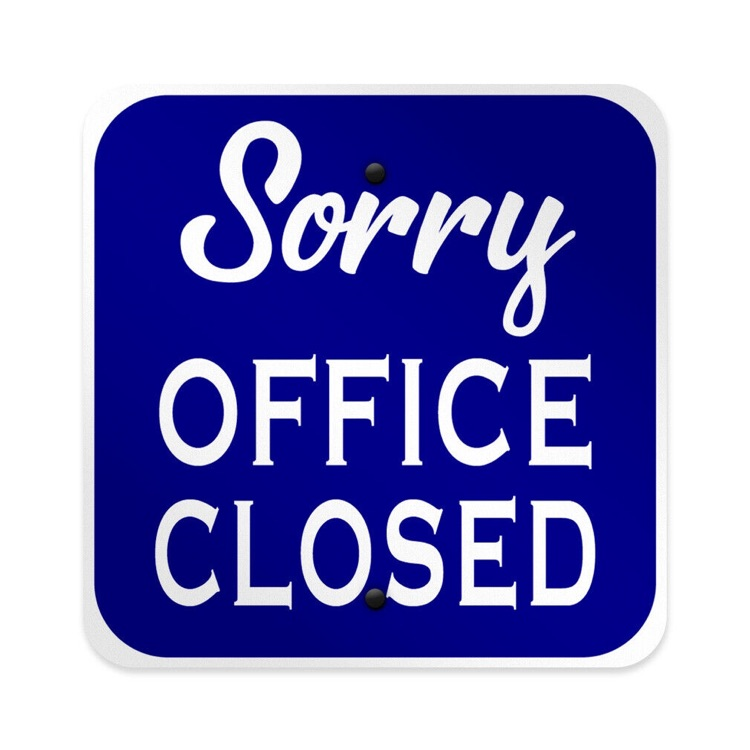 NDHSAA awarded the North Border football team the Team Scholar Award for meeting or exceeding 3.2GPA. Congratulations to these young men!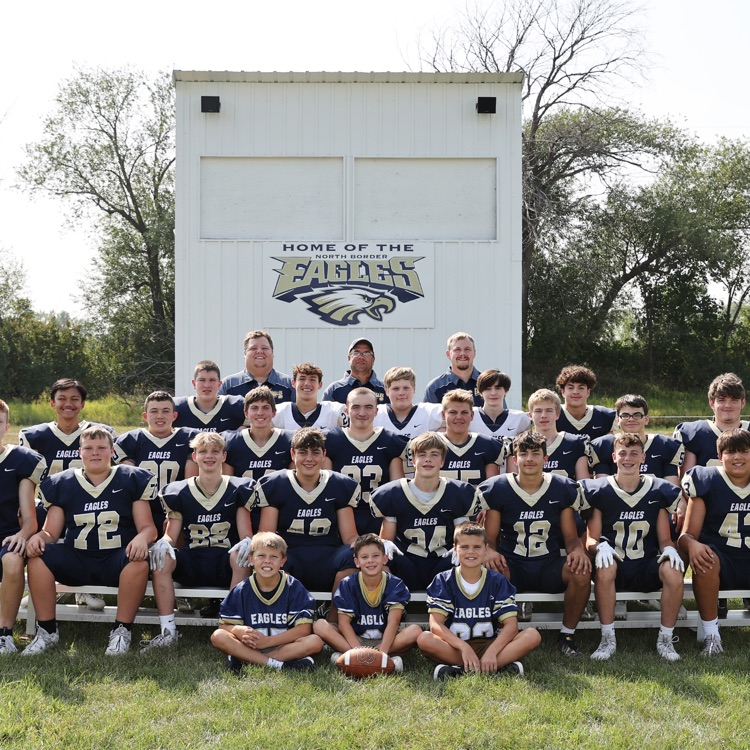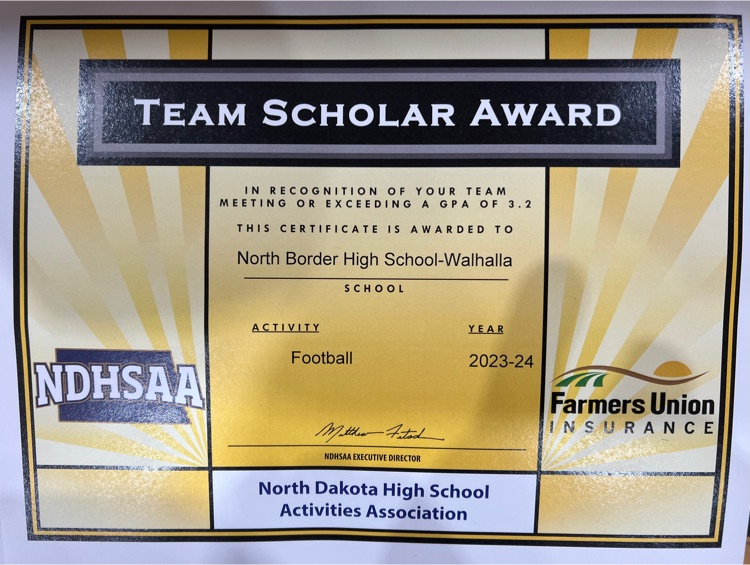 K-6 parents-- report cards are being sent home today in backpacks!
Congratulations to the following Pembina Elementary students for receiving the Student of the First Trimester awards! Each student received a medal, an award, and was recognized by their peers and teachers. Way to SOAR!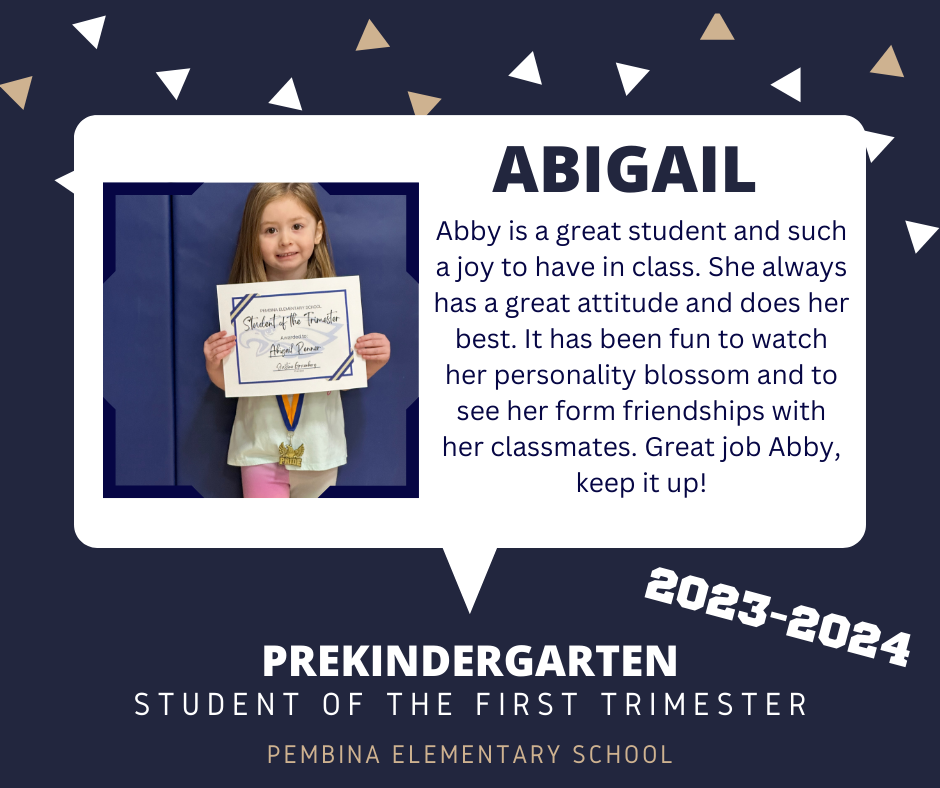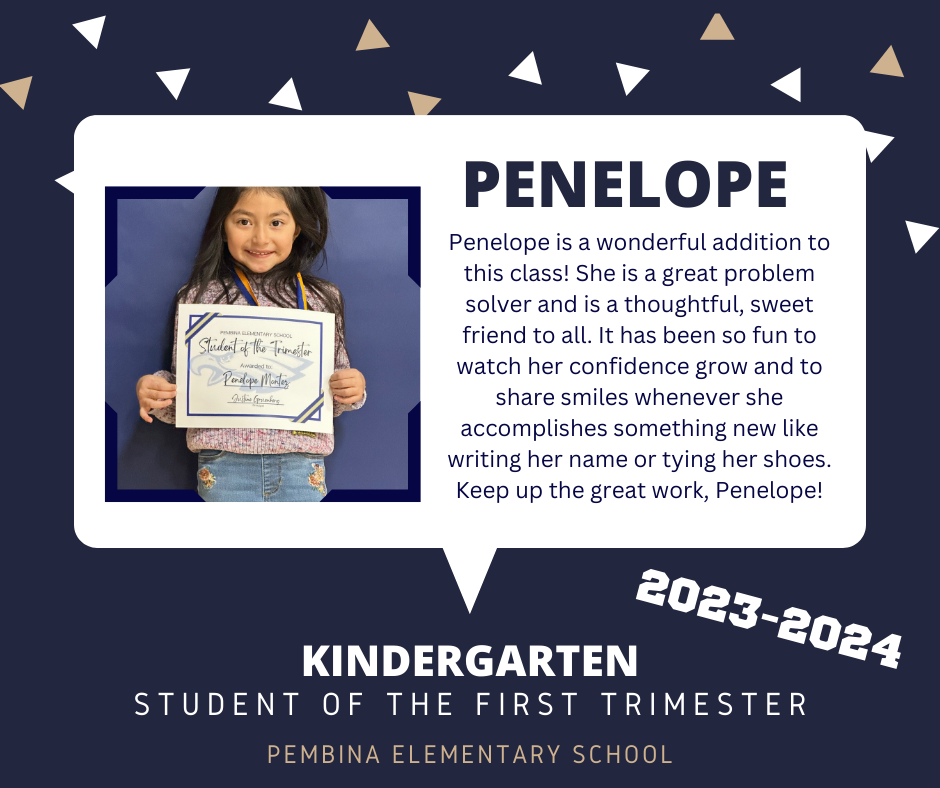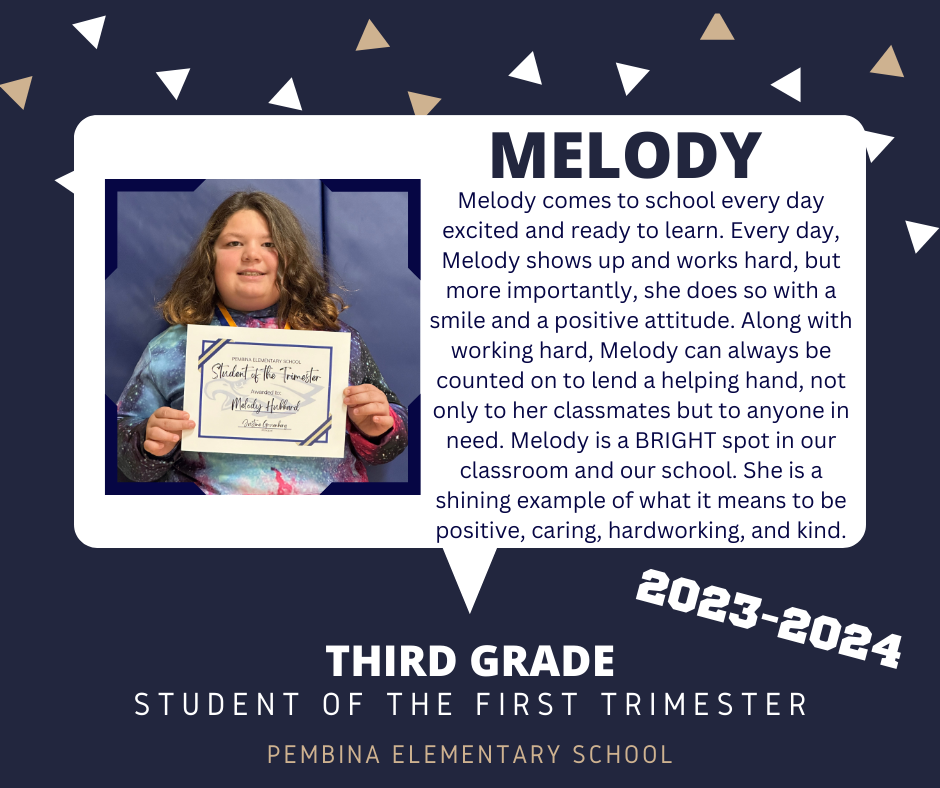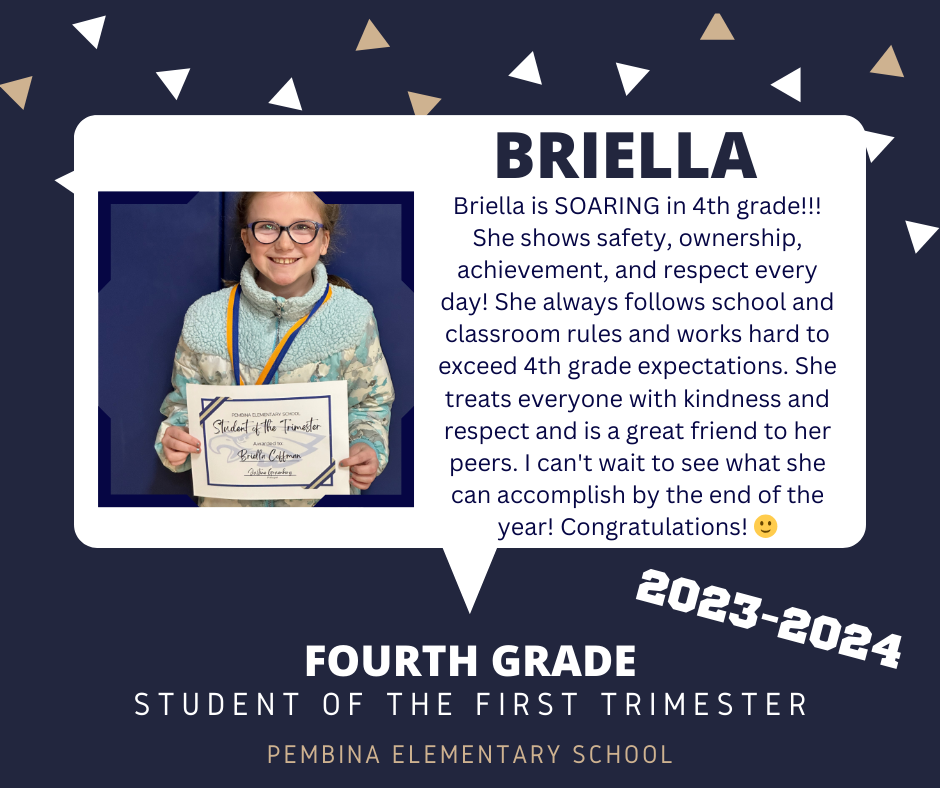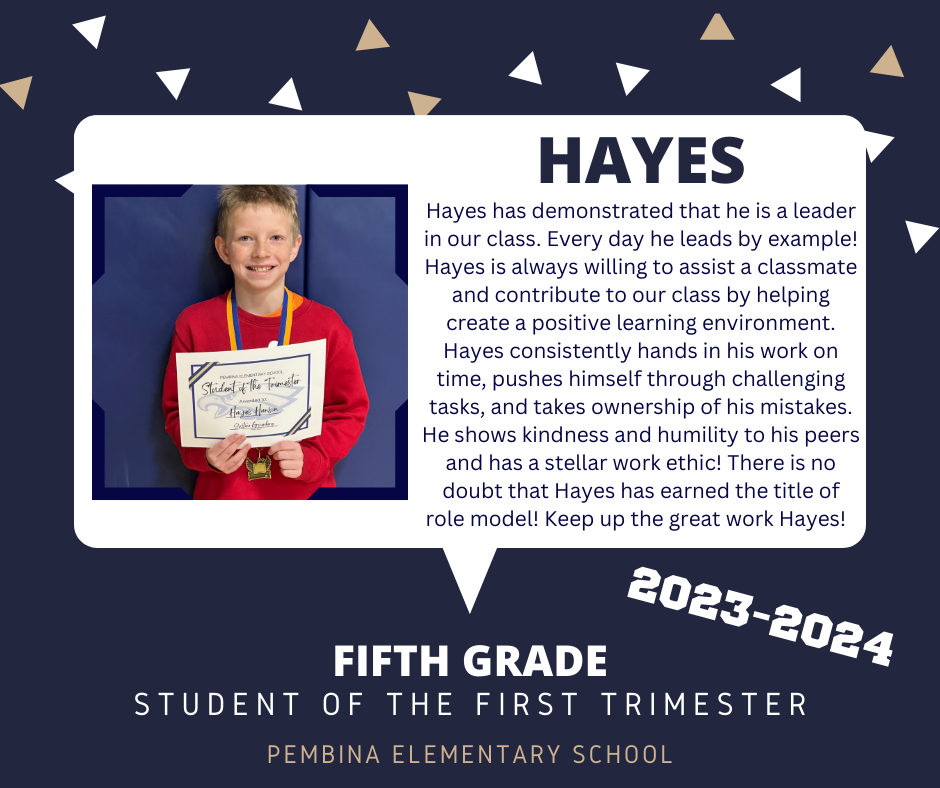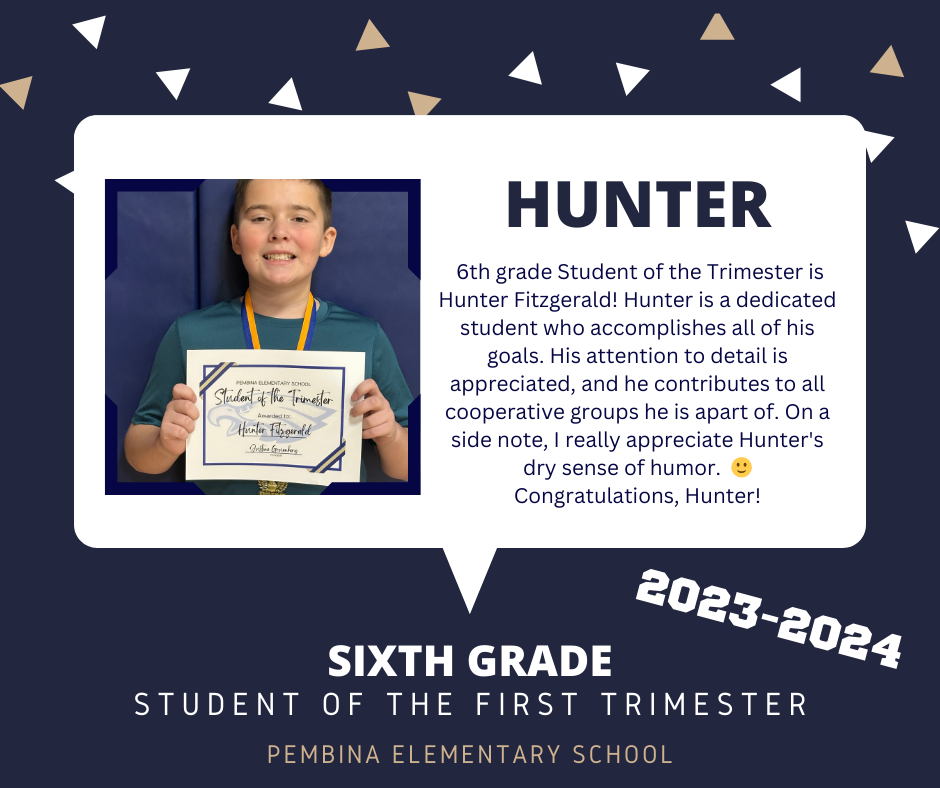 Upcoming events Nov. 20-27th
A special thanks to the folks at CHOICE BANK for a thoughtful and wonderful gift of birthday bags. Each Choice Location was given a small number of "Birthday Bags" to distribute within the community. These will hopefully ensure that all families can celebrate birthdays for their little ones whether those birthdays are now or in the summer months. They asked us to help distribute them. We are grateful for the kind gesture!
Walhalla National Honor Society induction will be Thursday, Nov. 16, at 7pm in the library.
Mrs. Emerson's class-- 4th grade reading groups are writing letters to the National Park Service to convince them to keep wild horses in Theodore Roosevelt National Park. The Park Service is revising their livestock plan, which threatens to remove the wild horses. The comment period closes November 24th. You can go to this link to read more about it and comment yourself! Bit.ly/463N7eg
Upcoming events: Nov. 13-24th
Honoring those who served.
Academic All Region 3.5 GPA Kaden Moore Kolter Kakela Grayson Ohmann Weston Cosley Kieth Moore Grant Cosley Zeke Symington Brody Berg Colton Bailly Luka Carpenter Kade Schaffer Gavin Symington David O'Connor Garrett Willits