Some pictures from Pembina and Walhalla 5th graders on their field trip this week!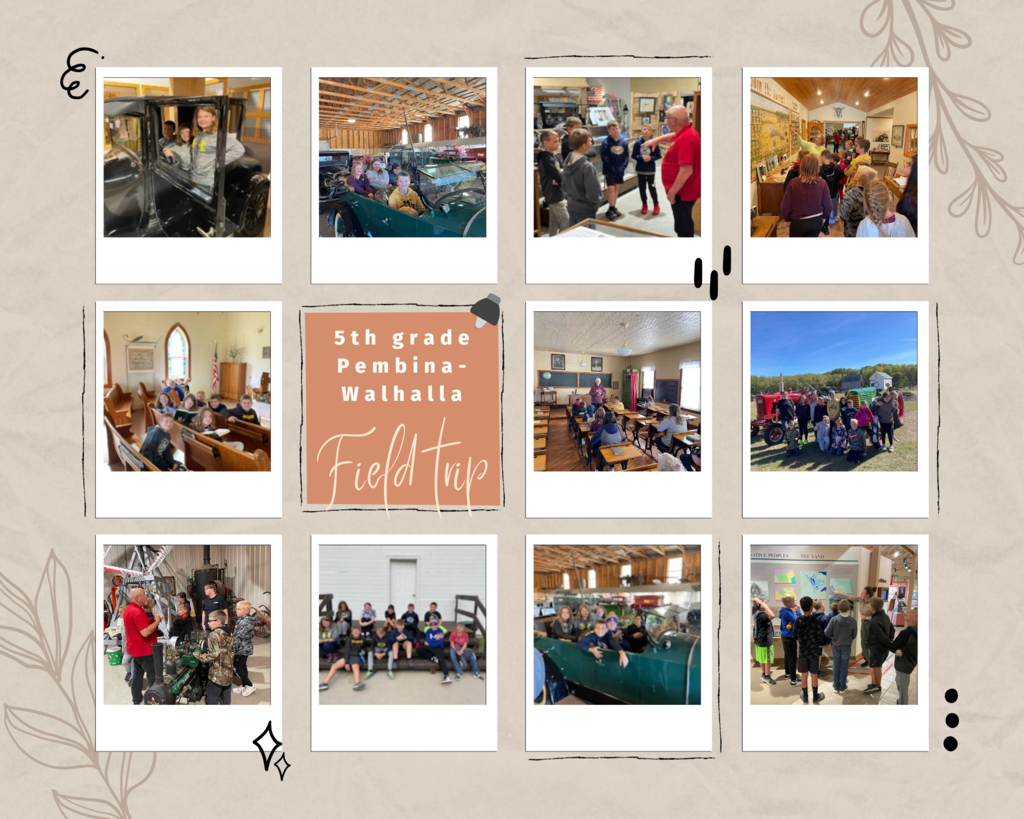 These items were left at the field in Pembina from the football game last Friday!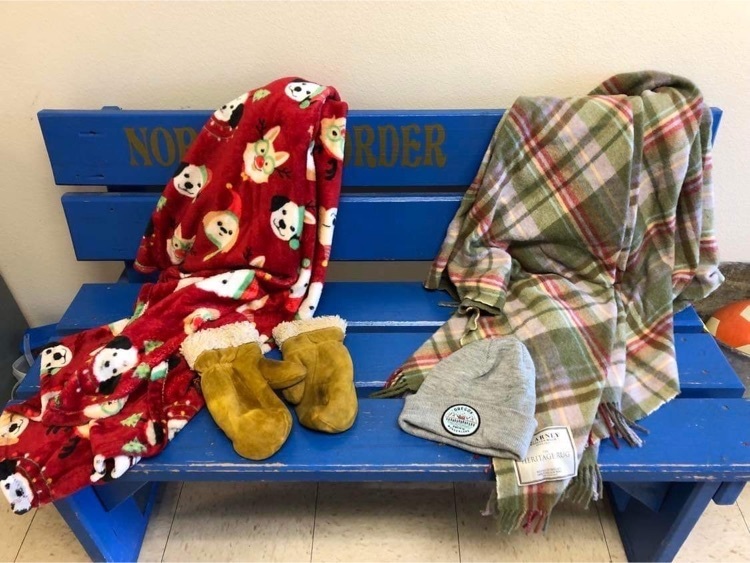 Come out to Walhalla tonight and cheer on our Lady Eagles volleyball who take on Cavalier!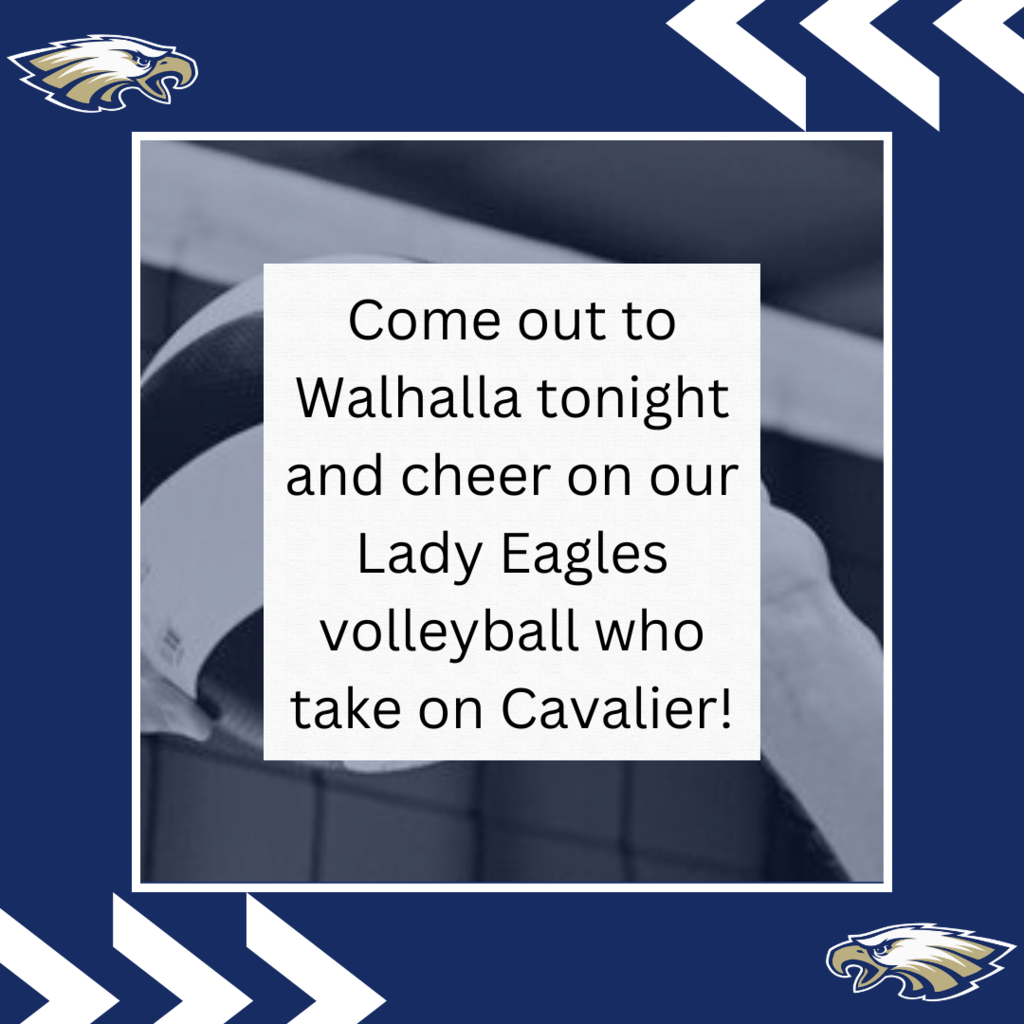 Upcoming events for the week of Sept 26-Oct 1, 2022.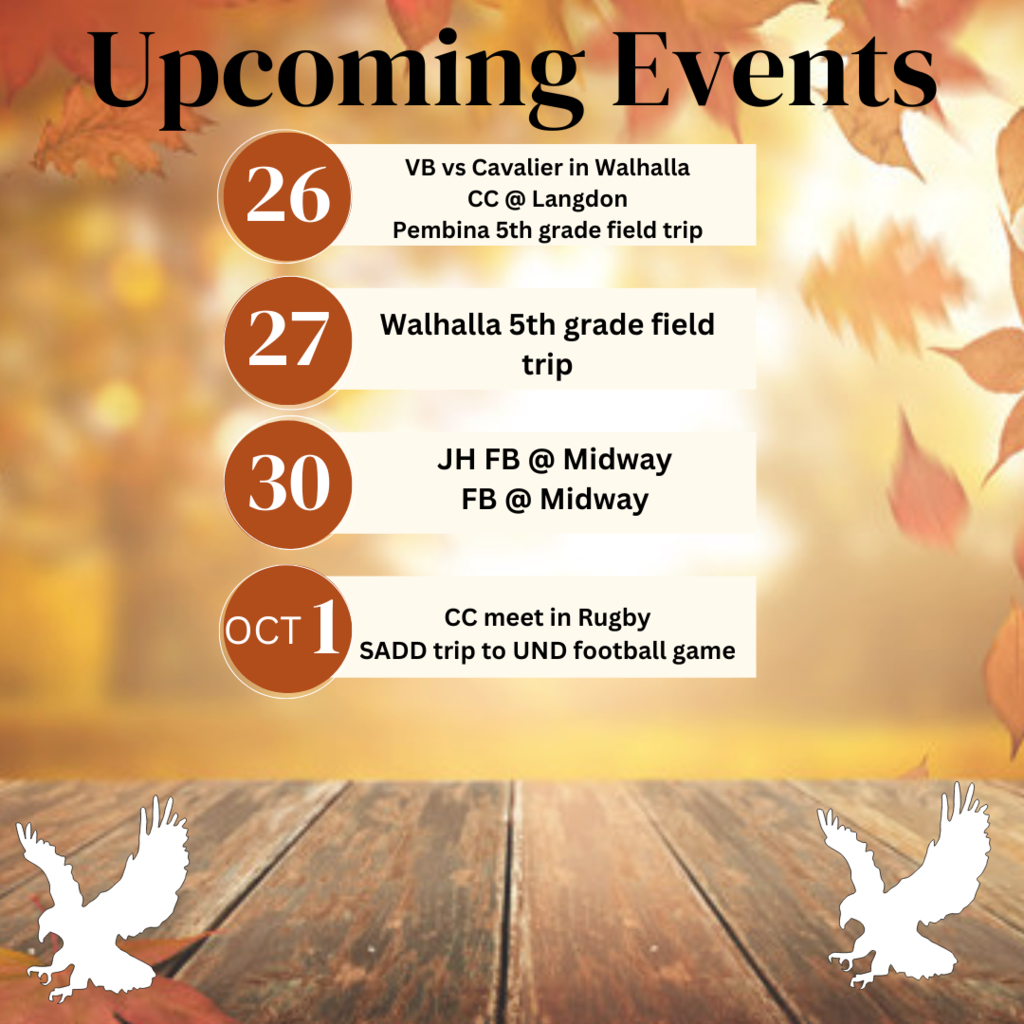 If you did not receive a message on your preferred communicaiton, please text the word "START" to 98900 or contact the school to fix this for you.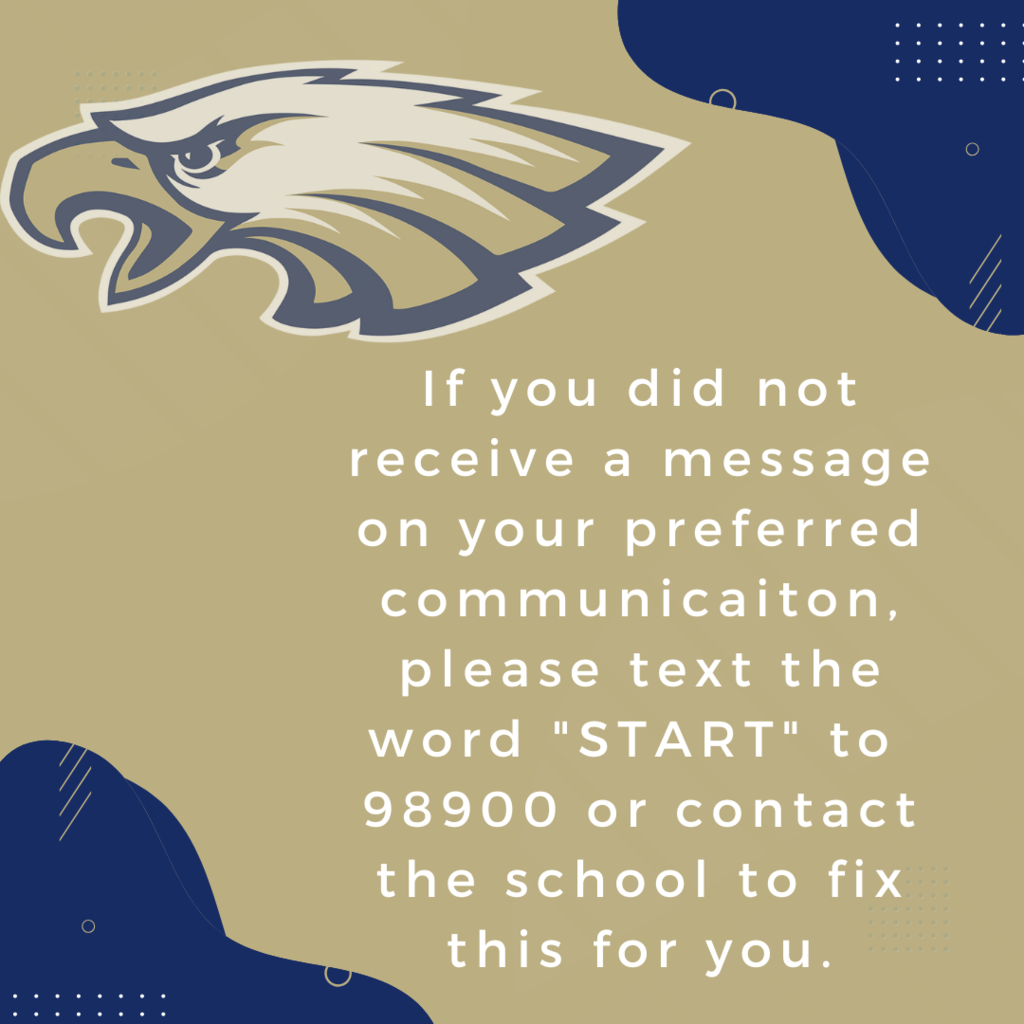 WALHALLA "Somewhere inside ALL of us is the power to change the world". We are seeking employment for an elementary special ed. teacher position. Cover letter, resume, teaching credential, transcripts, and three letters of reference. Email application to
seth.engelstad@k12.nd.us
or Mail applications to: North Border School District Attn: Mr. Seth Engelstad 605 10th Street Walhalla, ND 58282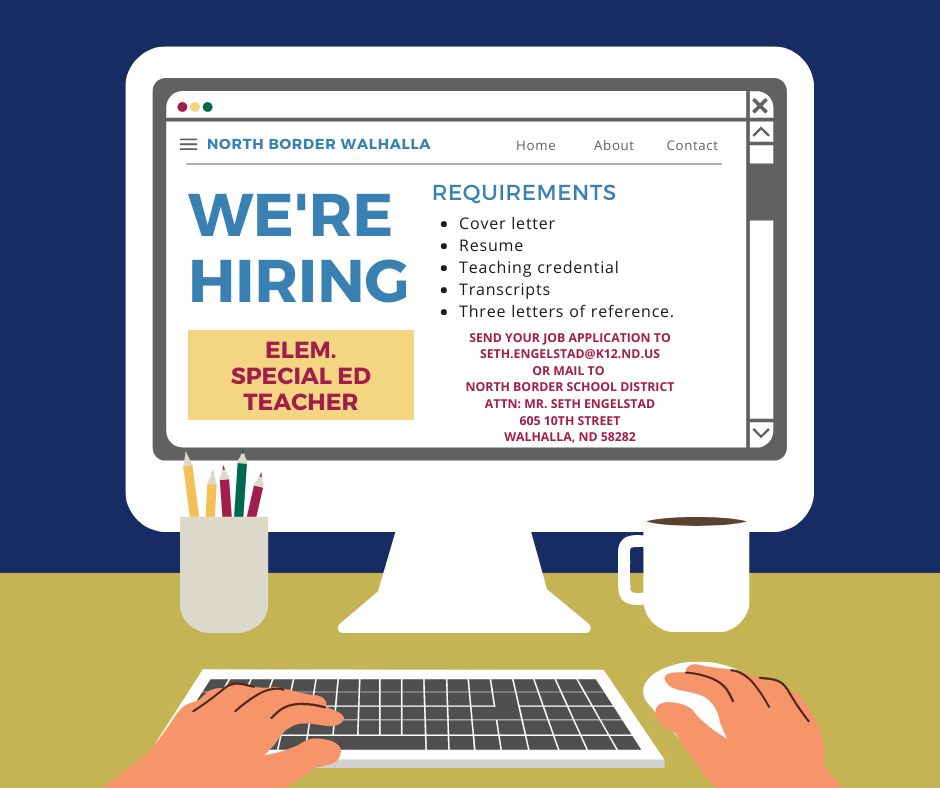 UPDATED - upcoming events for the week of September 19-24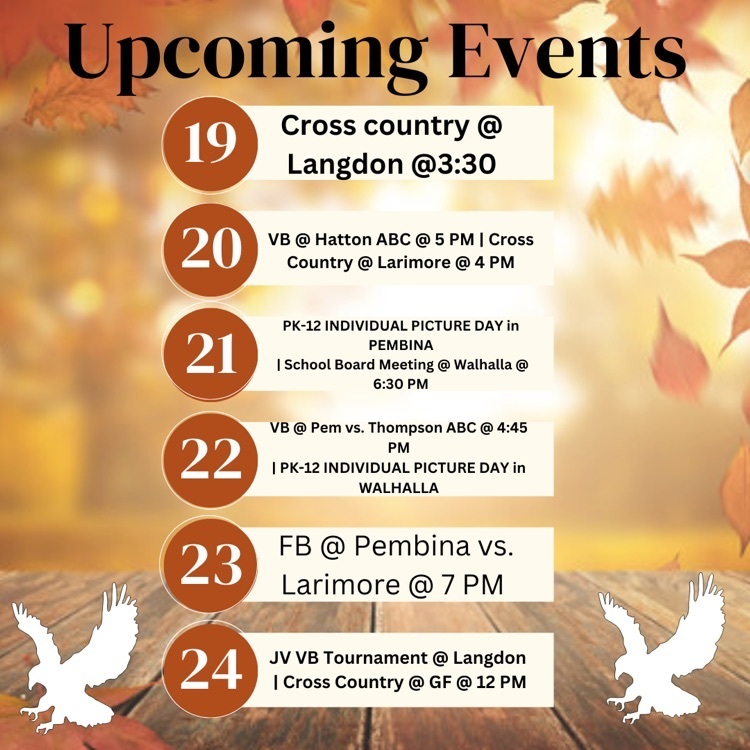 Upcoming events for the week of Sept. 19-24, 2022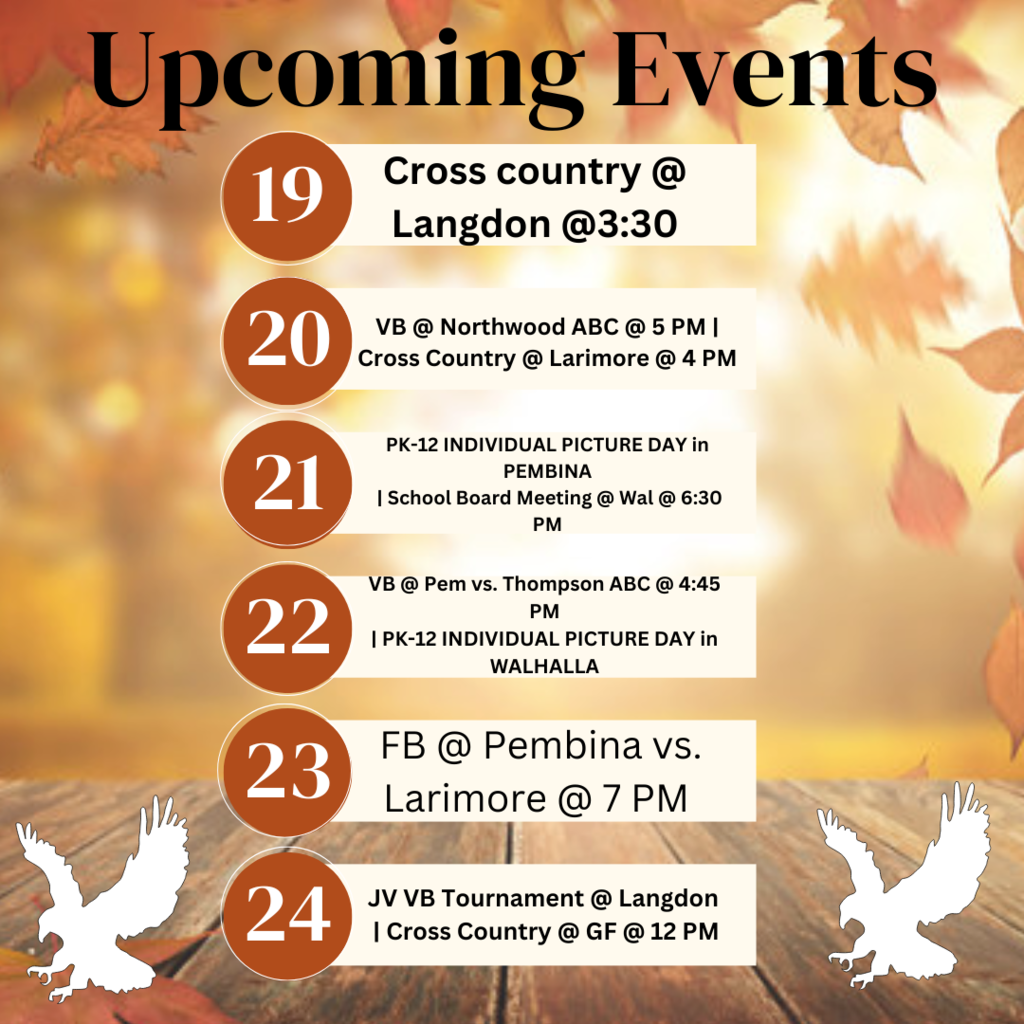 🇺🇸❤️🤍💙🦅 No words needed for this great moment.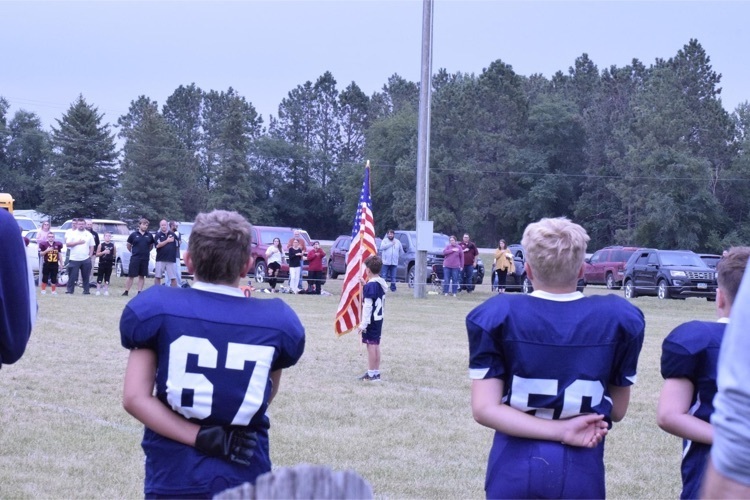 TODAY IS THE DAY! Come out and join us this afternoon for our Homecoming parade, pep rally and football game this evening! GO EAGLES! 🦅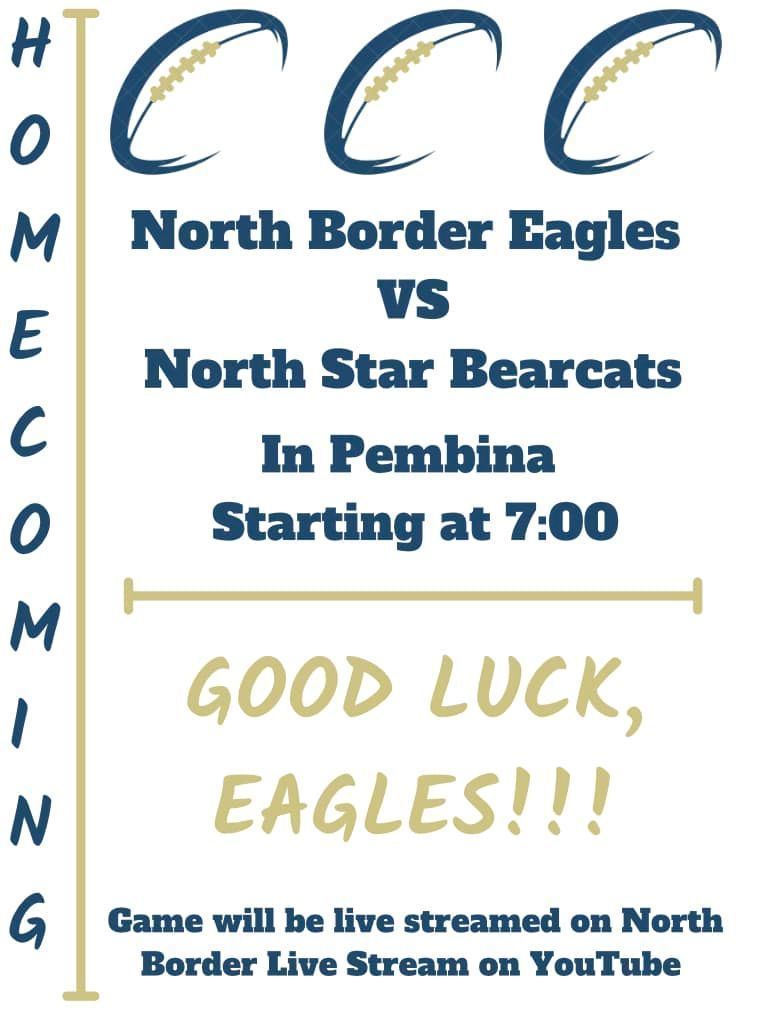 North Border Walhalla Homecoming 2022 Avery, Emily, Addi, Carson, Marcus, and Wyatt Congrats to the King and Queen, Addi and Carson!
September activities for Walhalla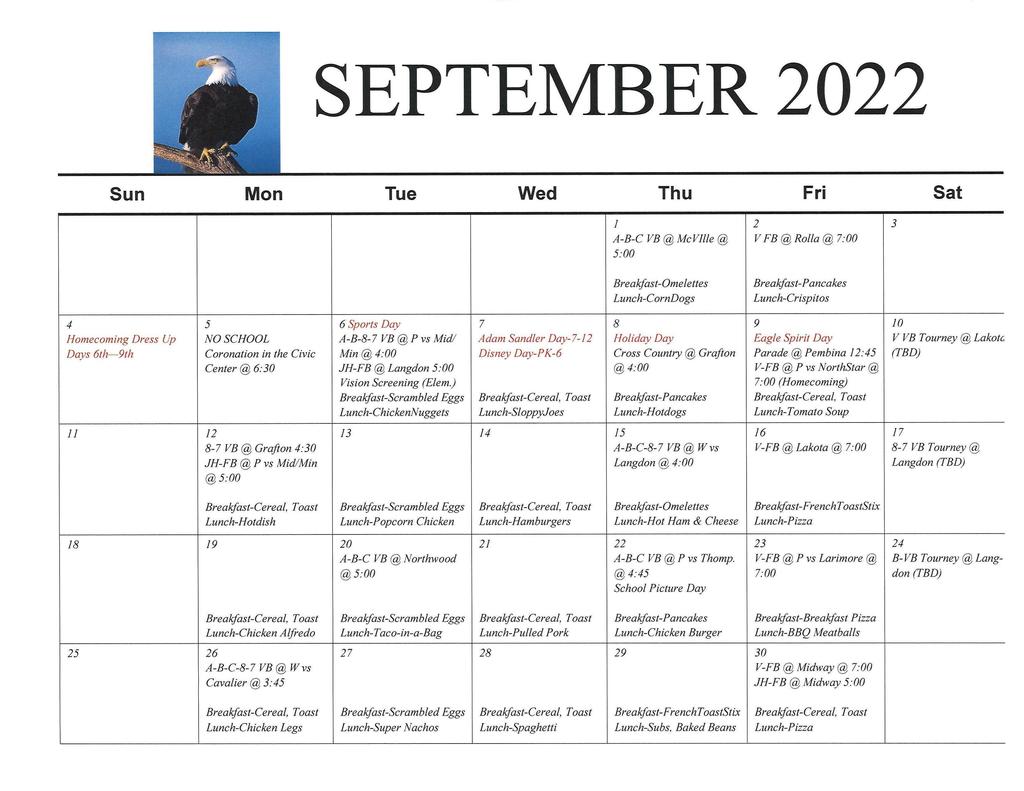 !! Important Announcement For Walhalla Families!! Starting Wednesday, August 24 ALL students must enter door 2. This is being established as the single point of entry for the school. DOOR 2 is the entry on Mountain Avenue, across from the playground. Students will not be allowed to enter other doors. This is a change from previous years. This is to enhance our school security. THANK YOU for your understanding!!
Walhalla Civic Center/gym will be closed this week so the floors can be refinished. It will open back up on Monday, August 29th. Thank you for your understanding.
2 days until school starts! We are excited to see you all again!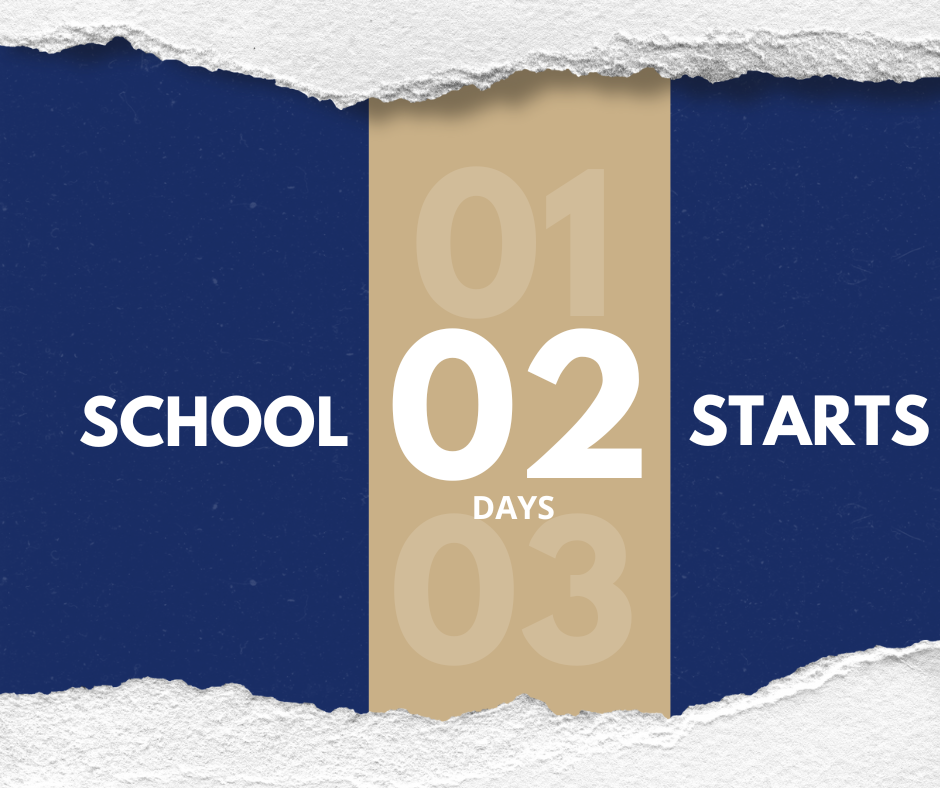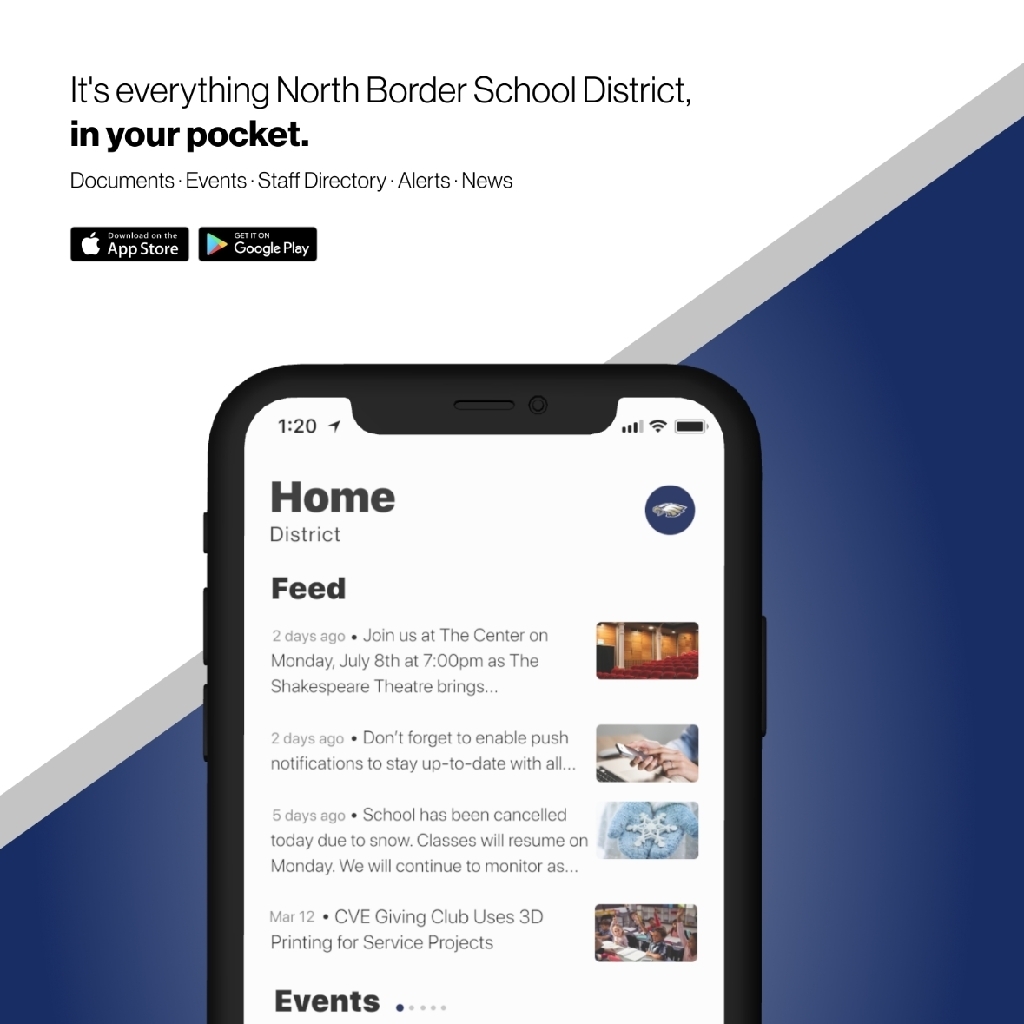 It's football season in North Border! Come out tonight and cheer on our boys against Benson County. 7:00pm in Pembina. 🦅💙💛🤍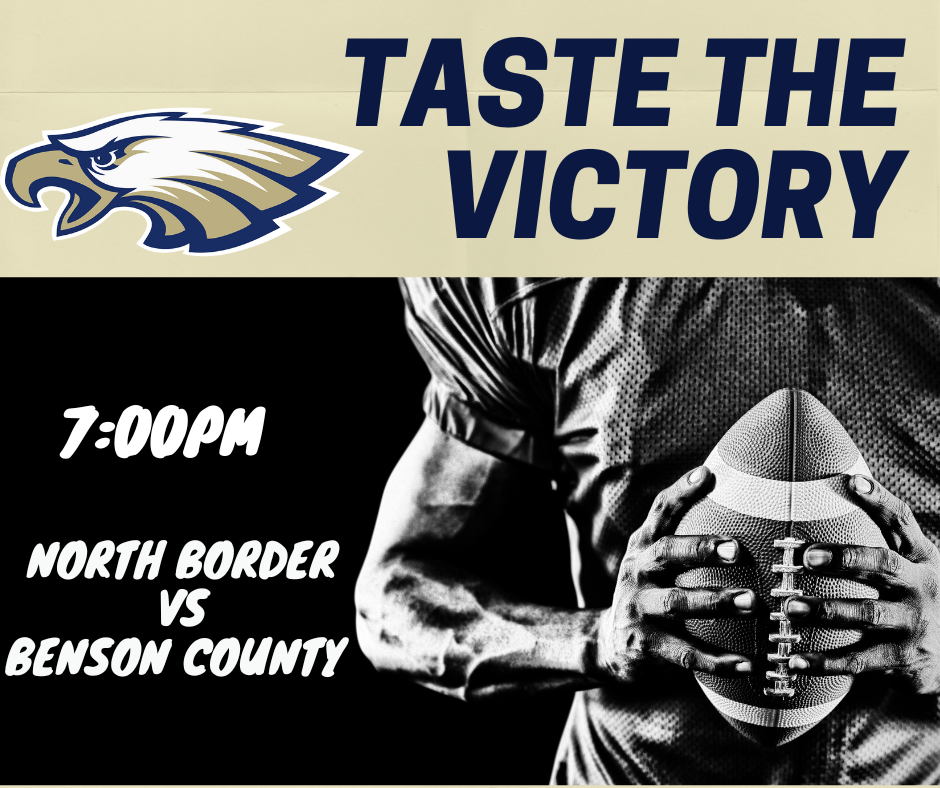 Back to School Night Monday Aug 22 Pembina Pre K open house 5-6pm Walhalla Pre K open house 7-8pm
ANNOUNCEMENT Activity passes may be purchased at the school offices prior to any sporting event.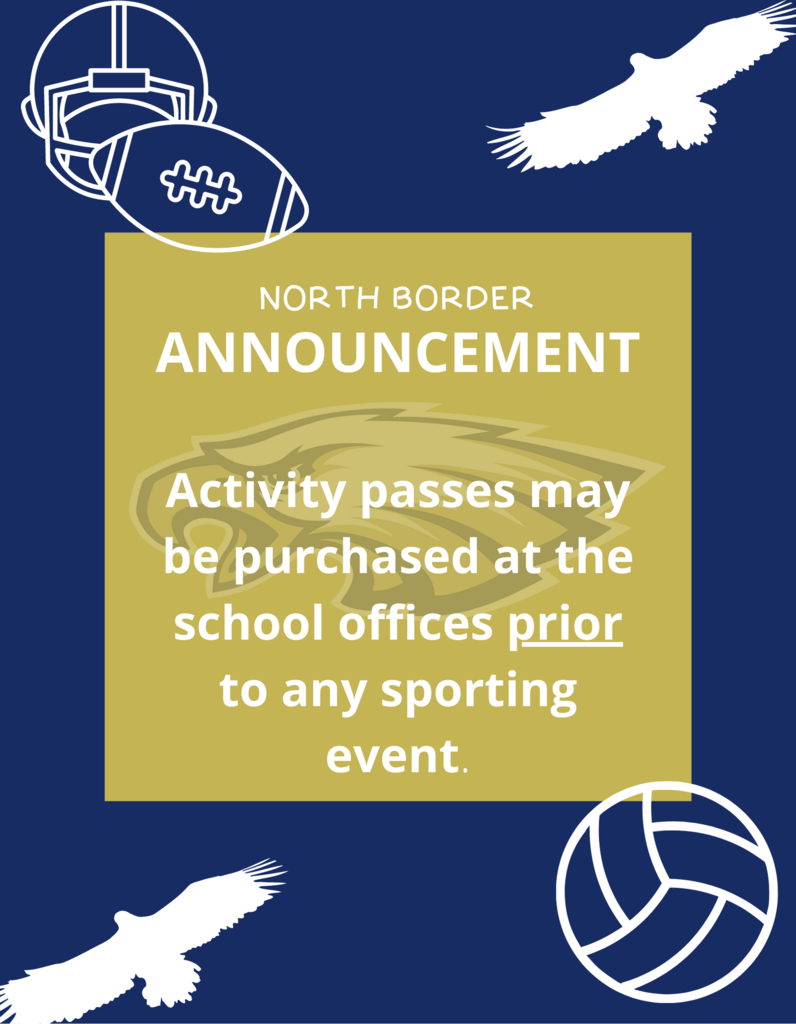 The new year is just around the corner! As the new superintendent, Mr. Engelstad welcomes all the teachers and reminds them to share their stories, to begin every day with a reset, and to always ask for help when needed. Together, we are stronger! Go Eagles!